Why Work with The Wells Team?
We are honest, and knowledgeable as full time professionals at selling Real Estate and have over 60 years combined time in the business. Our track record of success is proven and most importantly, our team will put
your best interest as our #1 top priority.
We are active in your area and have expertise in dealing with many unusual properties and situations.
Our team doesn't just list properties and let them sit. We are constantly analyzing the market and specifically your community. We get homes sold with an average days on the market of much less than the competition!We are a team of 4 full time broker/agents and will provide the kind of service that you deserve. Real Estate is our business and we are
"Full Service".
A customized quality brochure will be prepared for your property that will present your home in the best light and give adequate information to any prospective buyers.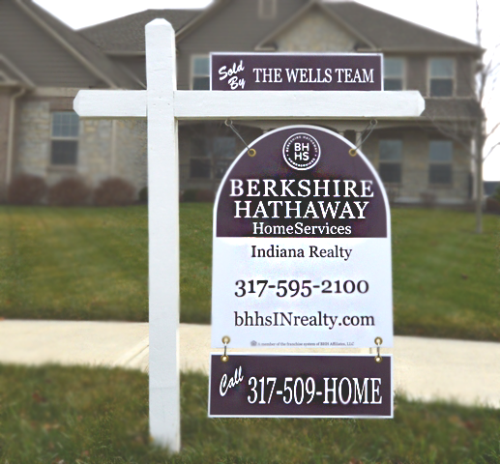 We will concentrate the advertising of your home through the internet which has become the most popular way for buyers to view homes currently on the market. We use multiple websites, visual tours and social networking websites.
Our years of experience and relationships will be utilized to expose your home to the over 5000 real estate agents in the Indianapolis area. This networking is a must since over 80% of the buyers purchase their homes through a Real Estate agent.
Staging your home is very important in maximizing the value of your home as well as minimizing your time on the market. We are professionally trained agents that will find specific ways to maximize the "show ability" of your home.
We know and understand all that goes into the construction of a single family home. Our team have represented Custom builders for over 30 years and know the process, type and quality of material used in today's construction process. We have built strong relationships with a full range of contractors which can often get us priority services should you require it.In summary:
DON'T go with a "yes man" who will promise a high price in order to get your listing – your property may languish on the market.
DON'T let an agent talk you into an artificially low price designed to simply sell as fast as possible, unless, of course, that is your sole objective.
DO have an agent justify the price through comparable properties and facts about your market.Be realistic… A good agent will be honest with you about the value of your property and have the hard, cold facts to justify that value – both to you and prospective buyers.
"Meeting our clients expectations is our goal; exceeding them is our obsession".